4 colors eco solvent ink for dx5 dx7 dx4 dx11 print head price

1. 4colors: Cyan,Magenta,Yellow,Black;

2. 1440dpi,high resolution;

3. Used best pigments for gorgeous color in full saturation;

4. Real long time outdoor durability 12 months.

5. Package:1liter per bottle.
(1) Truly environment-friendly
(2) Vibrant, bright colors and wide color gamut
(3) For all printers equipped with Eps DX5 and DX7 heads
(4) Slightly smell
(5) High evaluation throughout the world,proved by hundreds of test and widely customer use.Never clog!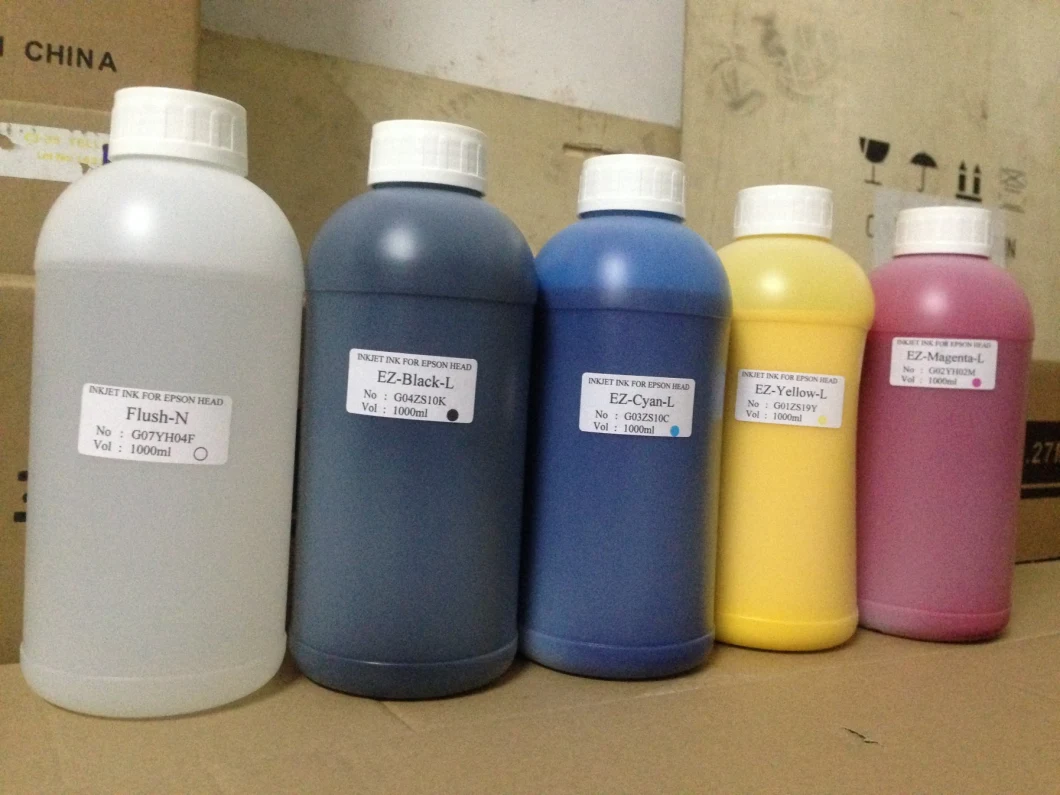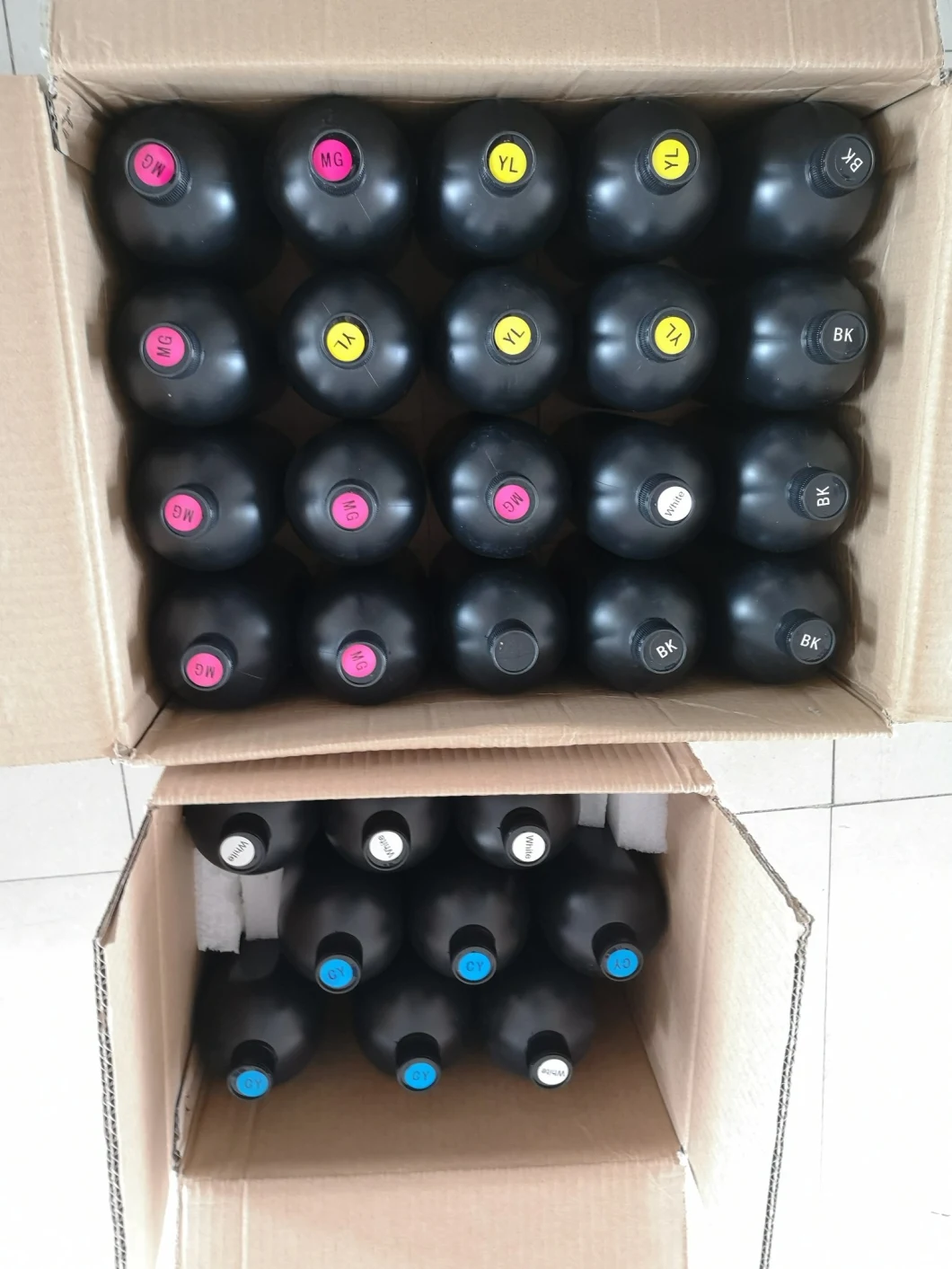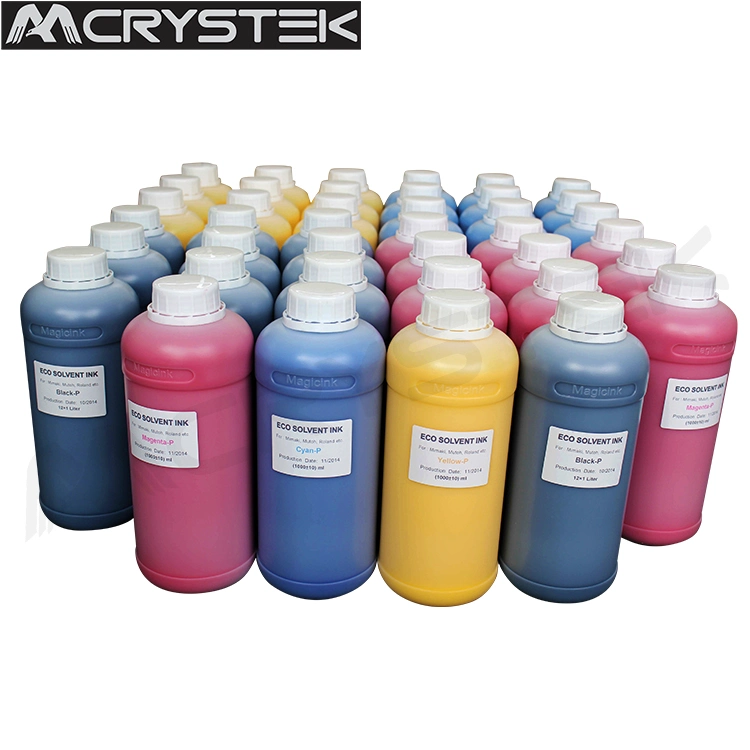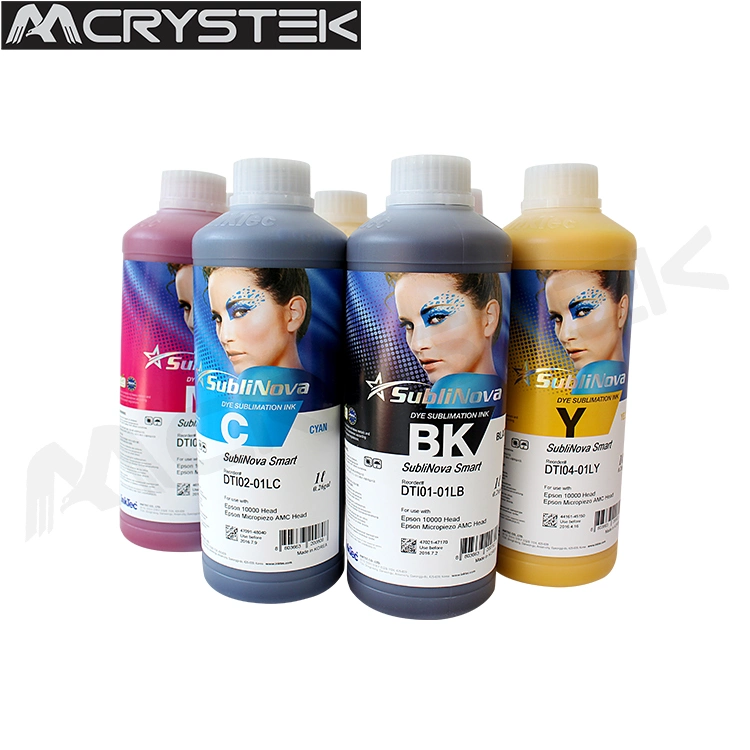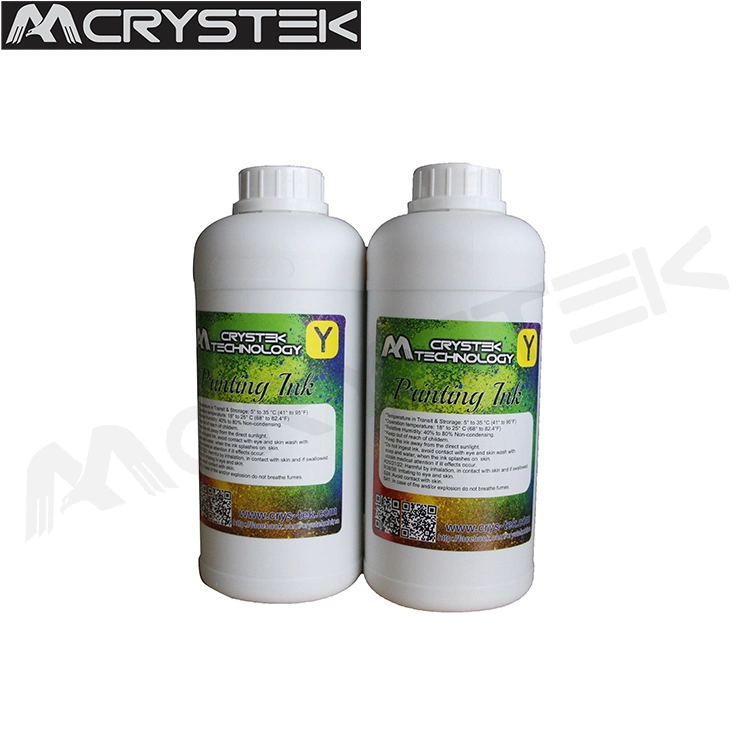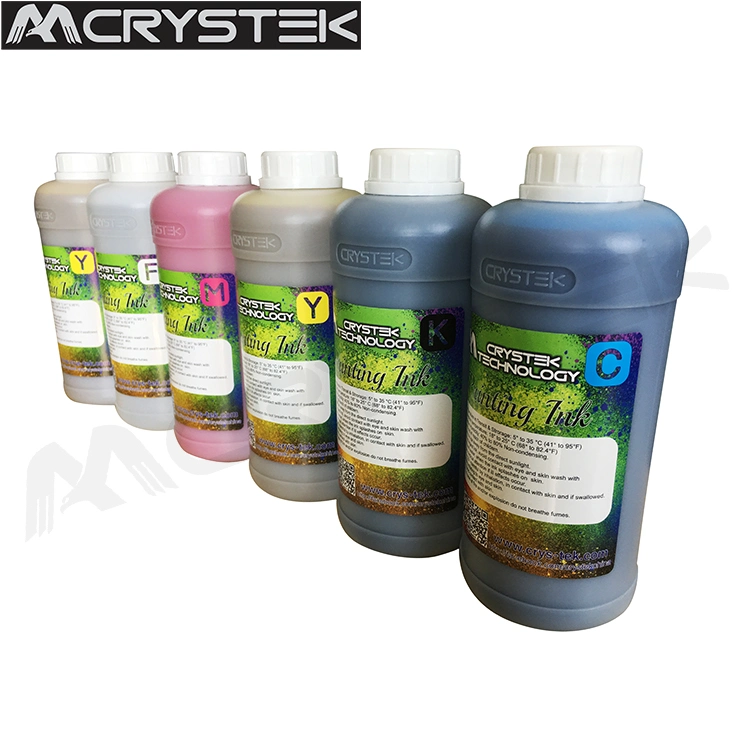 The package of the eco solvent ink
Note:
Color Range: Cyan, Magenta, Yellow, Black
Operation: Temperature18to30or 64 to 86;
Relative Humidity:25 to 60% Non-condense.
Outdoor Life: 10 ~ 24 Month

Storage:
1. Recommended to be stored indoors at a temperature between 5~30°C.
2. The shelf-life is 12 months, when stored as above.
3. Care must be taken to avoid contamination of inks and substrates.
4. Check that the preheat settings are as recommended

Notes:
# Protect from light
# Shake before use
# Keep away from heat and flame
# Disposal must be in accordance with current national & local regulations
# Chemical residues generally count as special waste
# Bottle not suitable for recycling
1.Compatible for all printers with DX5/DX7 printheads:
Mimaki

Mimaki JV33-130 / JV33-160 / JV33-260 / JV5-130 / JV5-130S ...

MimakiJV3-130/JV3-130S/JV3-130SL/JV3-130SP/JV3-160/JV3-160S...

Roland

Solijet Pro III XJ-740, XJ-640, XC-540, XC-540W

Solijet Pro II V SJ-1045IS, SJ-745EX, SJ-645EX

VersaArt RS-640, RS-540 VersaCAMM VP-540i, VP-300i, SP-540V, SP-300V

Mutoh

ValueJet 1204/1304, ValueJet 1604, ValueJet 1638/1324/1624/1608HS,

Mutoh RJ-900, Mutoh ValuJet 1628TD/2628TD/

China

Printers

Allwin 180S/250S/320S

Galaxy UD161WA/181LA/212LA/2512LA

Gongzheng Thunderjet V1801S/1802S/A1801S/1802S/2602S

Witcolor/Micolor/Aprint All China made Dx5 Heads Printers

Xuli with Epson DX7 head/Xenons with Epson DX7 head

Skycolor/Lecai with Epson DX5/DX7 head
2.Suitable printing materials:
For Inkjet Photo paper, Flex banner, sticker, Inkjet canvas, PP/PVC paper,Art paper, PVC, Film, Wallpaper of Paper, Wallpaper of glue etc
3. Features:
(1) Truly environment-friendly
(2) Vibrant, bright colors and wide color gamut
(3) 2 years outdoor durability without any coating
(4) For all printers equipped with DX4,DX5,DX7 heads
(5) Slightly smell
(6) High evaluation throughout the world,proved by hundreds of test and widely customer use.Never clog.
4.Storage tips:
a)Avoid contacting with skin,eyes and clothing. Do not ingest or inhale,After use,wash hands with soap and water.
b)Store in cool and dry place, avoid freezing, and keep away from direct sunlight.
c)Don't mix with other kind of ink when use,when use the first time,please full clear the print head and ink pipeline in the printer.

1) How can I place order?
A: You can contact us by email about your order details, or place order on line.
2) How can I pay you?
A: After you confirm our PI, you can pay by T/T , Western Union and Paypal . and you also can pay by alibaba tradeassurance, it can accept Credit card, e-Checking and T/T bank transfer.
3)Do you provide sample to test?
A: Yes, of course. but we charge for both the sample and the courier cost.
4)How do you guarantee your ink quality?
A: We test each batch before delivery, and recorded.
5)How about the delivery...?
A: Usually we make delivery in 3 days for small orders.
for big orders, we will confirm with you the lead time in 3days.
any damage caused during shipping will be compensate to you in the next order.