Roland Texart Xt-640 Dye-Sublimation Printer for Fabric Printing


Overview:
Developed specifically for dye-sublimation transfer printing, the Texart XT-640 is an unstoppable machine that delivers outstanding print quality on long print runs, day-after-day. By combining Roland reliability with the latest print technology, users can quickly and effortlessly create high-volume sportswear, fashion, soft signage, interior decoration, promotional merchandise and much more.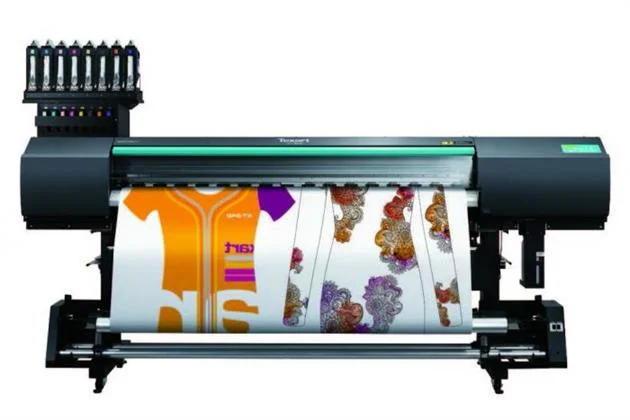 Specifications:
Printing technology

Piezoelectric inkjet

Media

Width

10.2 to 64 in. (259 to 1,625 mm)

Thickness

Maximum 39 mil (1.0 mm)

Roll outer diameter

Maximum 8.3 in. (210 mm)

Roll weight

Maximum 88 lbs. (40 kg)

Core diameter *1

3 in. (76.2 mm) or 2 in. (50.8 mm)

Printing width *2

Maximum 63.6 in. (1,615 mm)

Ink

Types

Texart Ink (1 Liter pouches)

Colors

4-color (CMYK) and 8-color (Choose from CMYK+LcLmOrVi and CMYK+OrViFpFy options)
Available colors: cyan, magenta, yellow, black, light cyan, light magenta, orange, violet, fluorescent pink, and fluorescent yellow

Printing resolution (dots per inch)

Maximum 1,440 dpi

Distance accuracy *3

Error of less than ±0.3 % of distance traveled, or ±0.3 mm, whichever is greater

Dryer *4

Setting range for the preset temperature: 30 to 55°C (86 to 131°F)

Connectivity

Ethernet (100BASE-TX/1000BASE-T, automatic switching)

Power-saving function

Automatic sleep feature

Power requirements

AC 100 to 120V ±10%, 5.5 A, 50/60 Hz or AC 220 to 240V ±10%, 2.8A, 50/60 Hz

Power consumption

During operation

Approx. 750W

Sleep mode

Approx. 70 W

Acoustic noise level

During operation

62 dB (A) or less

During standby

45 dB (A) or less

Dimensions (with stand))

111.7 (W) x 32.7 (D) x 65 (H) in.
(2,835(W) x 830(D) x 1,650 (H) mm)

Weight (with stand)

471.8 lb. (214 kg)

Environment

Power on

Temperature: 18 to 25°C (64.4 to 77°F)
Humidity: 35 to 65%RH (non-condensing)

Power off

Temperature: 15 to 30°C (59 to 86°F)
Humidity: 20 to 80%RH (noncondensing)

Included items

Exclusive stands, power cord, media clamps, media holder, replacement blade for separating knife, Software RIP, User's Manual, etc.
Applicable substrates:
Polyester fabrics
ChromaLuxe metal panels
Ceramic items
Flip-Flops
Lycra and performance Fabrics
Sporting goods
Smart Device Cases
Carpet tiles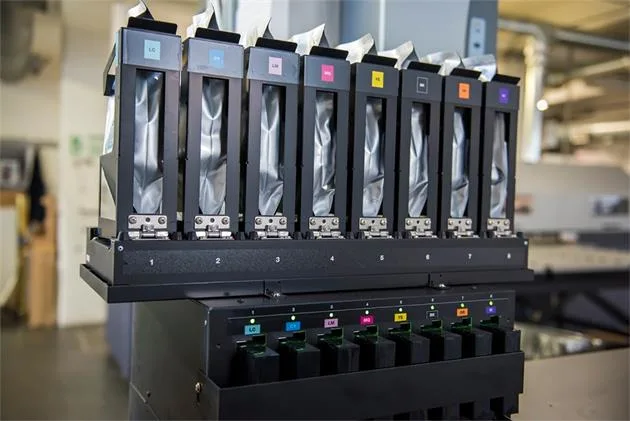 ErgoSoft Roland Edition System Requirements:
| | |
| --- | --- |
| Operating system | Windows® 8/8.1 (32/64-bit); Windows® 7 Ultimate/Professional (32/64-bit); Windows Vista® Ultimate/Business (32/64-bit) |
| CPU | Quadcore 2.5 GHz or faster recommended |
| RAM | 4 GB or more recommended |
| Video card and monitor | A resolution of 1,280 × 1,024 or more recommended |
| Free hard-disk space | 40 GB or more recommended |
| Optical drive | DVD-ROM drive |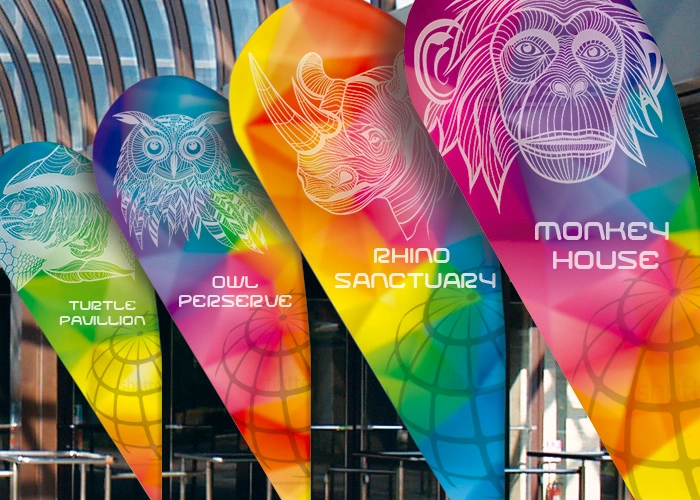 Ink system:
In 4-color (CMYK) high-speed print mode, the XT-640 is fast and efficient, producing fine details and deep color contrast. In an 8-color configuration (CMYK+LcLmOrVi / CMYK+OrViFpFy), the XT-640 delivers an extremely wide color gamut with Orange, Violet, Light Cyan, Light Magenta, Fluorescent Pink and Fluorescent Yellow inks. In 8-color set-up, users have the ability to reproduce Pantone Solid Coated colors as well as having a vast choice of vibrant fluorescents and soft pastel shades.

Seven Droplet Print Heads Cover All the Details
The XT-640 Dye-Sublimation Printer features dual-staggered print heads to maximize productivity. Each Piezo inkjet print head has 8-channels containing 180 nozzles with seven different dot sizes. This allows the XT-640 to achieve smoother gradations, finer details and richer color density for photographic quality graphics and high-resolution vector output.

New Media Feed System for Non-Shift Printing
The XT-640 Dye-Sublimation Printer has a new media feed system that supports printing on a range of thick to thin papers. The new media holder keeps everything evenly tensioned and properly aligned while a powerful vacuum holds the paper flat. The front feed adjuster keeps media taut on the take-up reel and the whole system prevents transfer paper from buckling or shifting.

1. Strict Quality Control: We have over 10 workers cooperating on Quality control both for the
original Material and finished Goods. QC before delivery is also what we need for each order.

2. One stop Solution: We offer a wide range of sublimation paper, dye sublimation ink and
Blanks. Making you able to source all the items you need.

3. Reasonable Pricing: We run our own coating factory and Heat Press Machine assembling
Workshop, thus to offer the most reasonable pricing and give the most profit to our clients.

4. Fast Delivery: We offer one week delivery for most paper orders. And 2-3 weeks production
lead time for other sublimation inks.

5. Responsible after sale service: As a responsible company, we never make any exercise for
mistakes, clients comes first, any complaint issupposed to be settled in a responsible mann
er.