Product Description
Standard Type
Product name
Blank RFID card
Type
RFID
Memory
144 byte
Chip
Classic 1K
Protocol
ISO14443A
Antenna
Copper Antenna
Frequency
13.56mhz
Read Distance
1-10 Cm
Material
PVC
Size
85.5X54 MM
Thinkness
0.84 MM
Colour
CMYK Printing
Packaging
200pcs in one box ,3boxes /5boxes /10boxes/15boxes in one carton
Write endurance
100000 times
Applications
Fitness Centres, Spa Hotels, Ticketing at Water Resorts, Security / AccessControl, Festivals, Concerts, Resort Visit, Swimming Pool, Event Ticketing, Gaming and identity, Exhibition Events
Customization Options
Optional Type
RFID, NFC
Optional Chip
13.56MHZ: 203/213/215/216, MF 1K S50/4K S70, MF EV1 2K/4K/8K, MF Ev1, UTL/UTL-C, I code Sli/-S/-X etc
125KHZ: TK4100, EM4200, T5577, EM4305, EM4450, etc
860-960MHZ: Alien H3, Monza 4D, 4E, 4QT, Monza R6, etc
Optional Protocol
ISO7815/ISO14443A/ISO15693/18000-6C
Optional Material
Plastic, PVC, Acrylic, PET, Wooden
Printing
Silk printing, offset printing, digital printing, laser printing
Optional Size
CR-80 (85.5X54 MM), Or customized size
Optional Color
Customize Design
Optional Craft
Silk printing, Offset printing, Digital printing, Logo printing, UID / Number printing, Data encoding, CMYK Offset priting, Thermal printing, Laser engraving number, Embossing number, Barcode, Gold/Shiver color, Series number punch, Hole punched, UV printing, etc.
Detailed Images





Product Overviews
Classic 1K Card 13.56MHz ISO14443A.
These hotel key cards work with all major lock systems. Also work with RC522 and PN532.
All cards are pre-programmed with a unique ID, 4 Byte UID.And the UID is NOT changeable, factory default key: FF FF FF FF FF FF.
Credit card size,each card individually OPP bag packed. Blank white both sides(no printed numbers, no magnetic strips and no slots or holes).
Printable on all photo ID card printers(NOT INKJET).
Company Information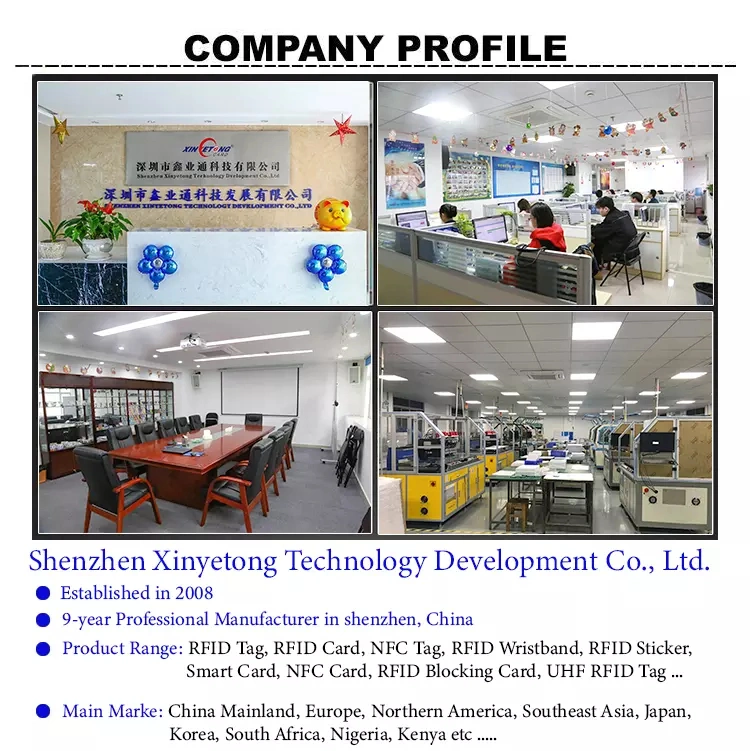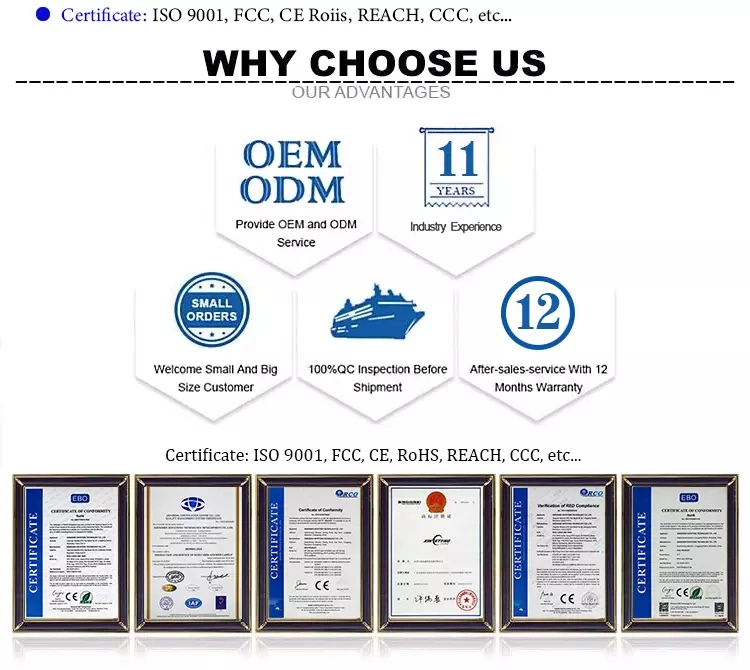 FAQ
Q

How to get faster feedback from us?

A

1. Please describe the matter in short in the email subject and add "!".

2. Please add our sales skype or whatspp from email signature to communicate directly.

Q

Need a sample?

A

1. Samples without printing is free.

2. If you need printed samples with sophisticated printing, a $50-$100 printing fee is required.

3. All the freight cost will be charged. PS: The sample delivery time is about 5-7 days.

Q

What material and glue of RFID tag we have?

A

Our Inlay are covered in the surface material to form the final label. These are some materials:

1. Coated Paper: Low cost, easy to print on.

2. PET: Waterproof, heatproof, environmental protection.

3. PVC: Waterproof, corrosion resistance, high-temperature resistance.

4. Normal Double-sided adhesive: Robust, widely used.

5. Electrostatic adhesive:Electrostatic prevention, high temperature resistance, strong water resistance

Q

What chip should I use? And Inlay?

A

We have LF, HF and UHF chips with various memory and reading distance. If you are not sure, please inform our sales with project details.

Here are some commonly used chips and inlays for your reference:

1. LF (0-5cm): TK4100 (64 Bit), HitagS256 (256 Bit), EM4305 (512 Bit).

2. HF (0-15cm): 213 (144 Byte), F08 (1K Byte), I CODE SLIX (128 Byte).

3. UHF (1-10m): AlienH3 (96 Bit), Alien H4 (96 Bit), Monza 4D ( 128 Bit).

4. Inlay: AlienH3 9654, AlienH4 9762, Impinj M4QT, Impinj M4E.

Chips are then mounted on different inlays (Antenna etched on PET layer) for achieving different reading distance and angles. Our sales will provide you the most suited inlay if not specified.

Q

What the data can I encode to each Tag?

A

We can encode different serial numbers, URL/website, Text to each Tag as your request.

Q

What file of printing image should I offer to you?

A

Design Files of AI, PDF, Corel Draw, Photoshop, CAD format are supported. If no, then send us JPG or BMP, we can design for your confirmation, it takes longer time though.

Q

What about sizes?

A

All the size and the shape of the final product can be customized as your request. For die-cutting the minimum size should be 4mm bigger than inlay normally.

Q

Can I customize the inlay antenna?

A

Yes, Our R&D can do customized antenna designing, regarding cost please refer to our sales. Providing samples or design datasheet for your requirement is good to speed up the process