2020 newest industrial portable handheld inkjet printer
MODEL:HJZ-HPM-01
Product Application for industrial printer machine :

hand held inkjet printer can be printed on porous surfaces (such as ordinary cardboard boxes, templates, textiles, etc.)
and non-porous surfaces (such as bags, silver mirror , aluminum mirror , glossy cardboard boxes, etc.) It can apply to
various industries with package process, such as food industry, beverage industry, pharmaceutical industry, chemical
industry, cement industry and so on. Portable Inkjet Printer can print area code, date, batch, logo and so on.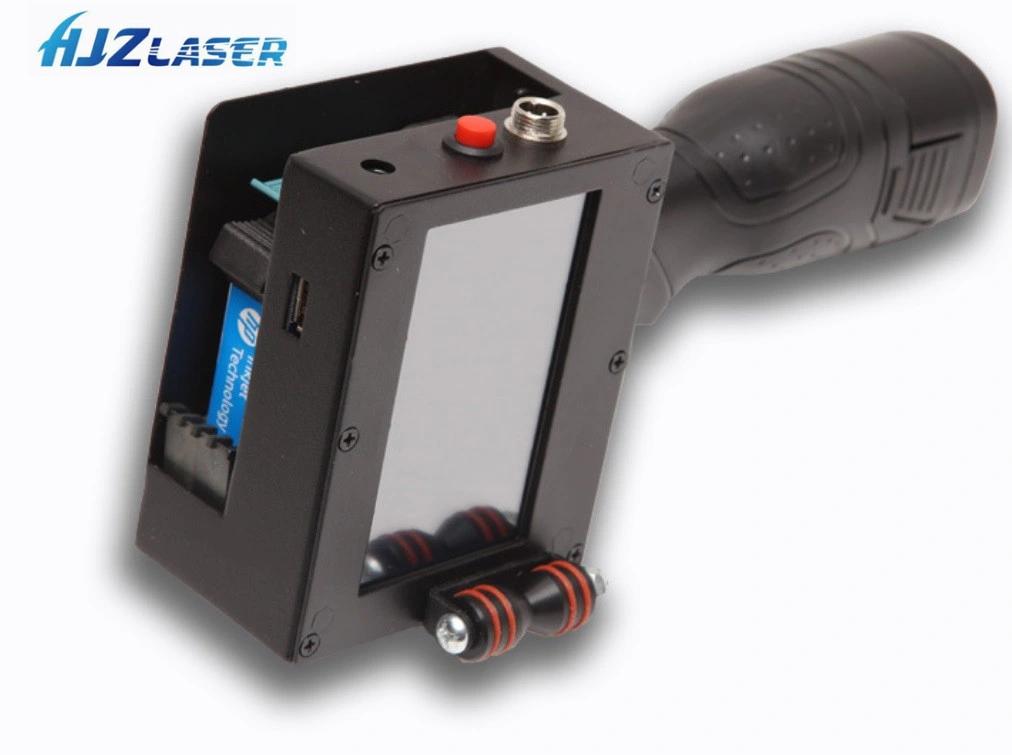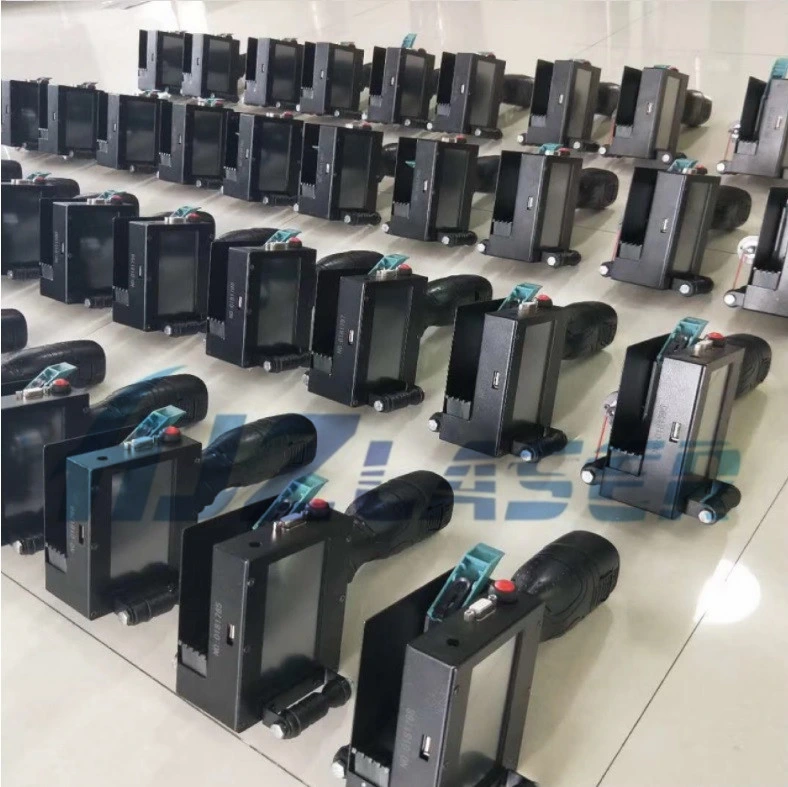 Portable Expiry Date Code Inkjet Printer


Product Description
HJZ-HPM-01 handheld inkjet printers use the world's leading HP original imported inkjet technology, designed with replaceable and plug-and-play cartridges. It has 600DPI high-definition display screen, the best printing quality, can print date, time frequency, and serial number, etc. (chang as time) bar codes, QR codes. It is good quality inkjet printer.

Product Advanced Capabilities
1.Portable package, it can be carried and used in any place.
2.Standby time up to 24 hours, and last up to 8 hours in consistent working.
3.Max print height 12.7mm for single printhead, high quality with high resolution and precise printing.
4.Support multiple system fonts: Windows TrueType font, Logo (BMP/PMG/JEPG), Barcode, 2D barcode.
5.Saving consumable, free maintenance
6.Various model/options available. Superior print capability.
7.Simple operation and no need installation.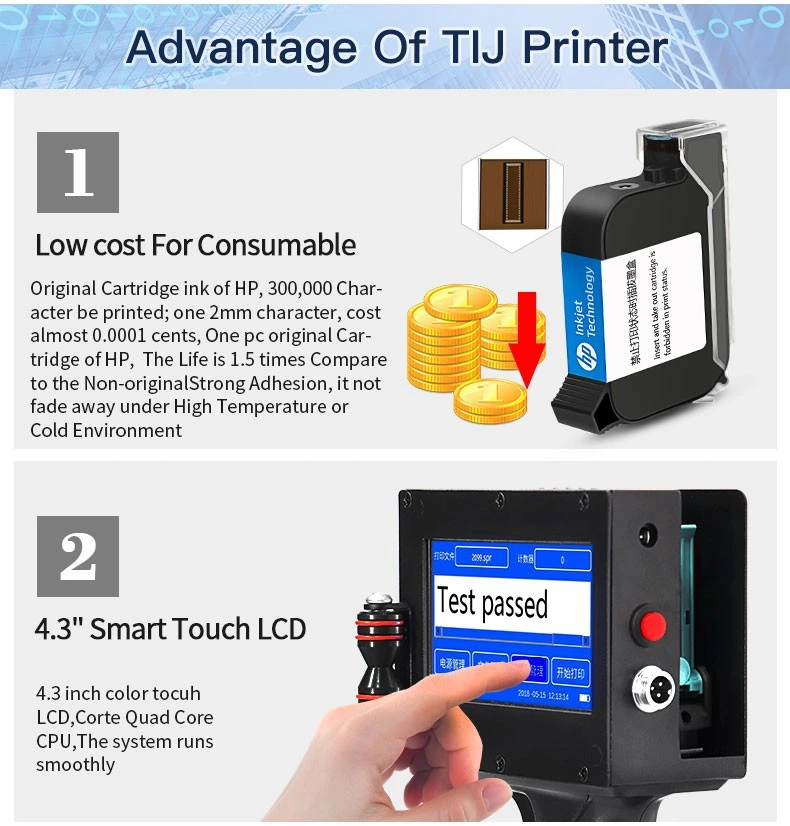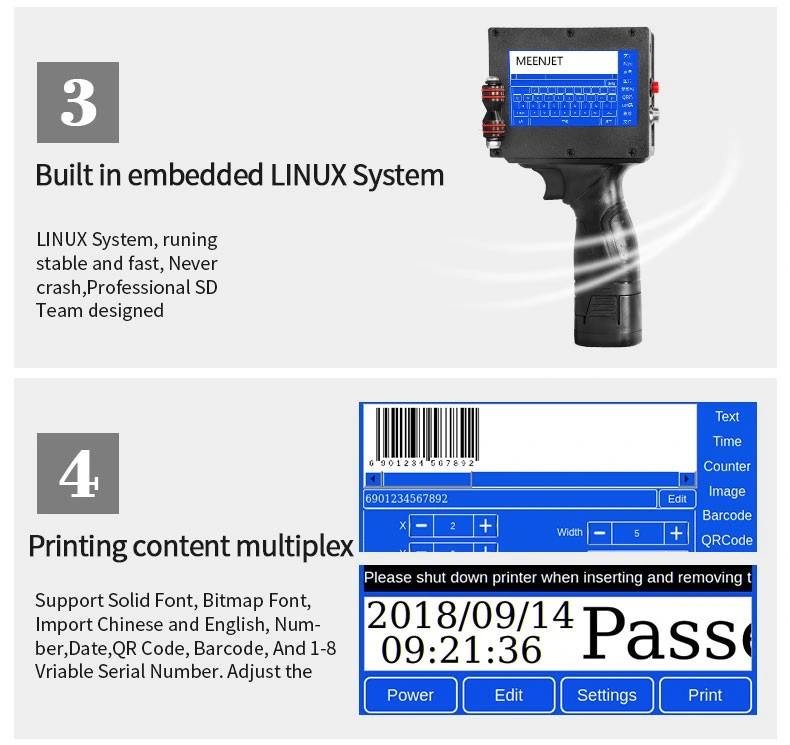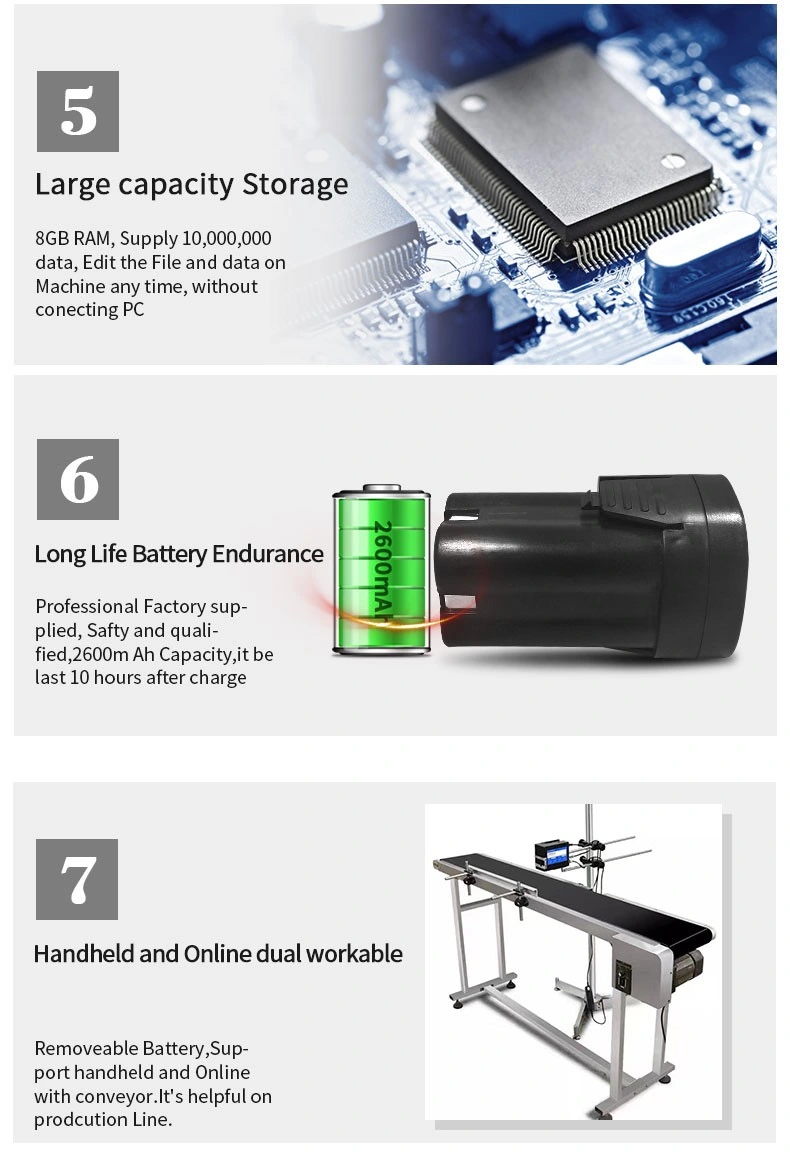 Main Features
| | |
| --- | --- |
| features | stainless steel casing/black aluminum shell and color touch screen |
| Dimension | 130*128*200mm |
| Net weight | 1.18kg |
| Printing direction | adjusted within 360 degree, meet all kinds of production needs |
| Character type | high-definition printing character, dot matrix font, Simplified, Traditional Chinese and English |
| Printing pictures | all kinds of logo, pictures can be uploaded through USB disk |
| Printing accuracy | 600DPI |
| Printing line | 1-8 lines (adjustable) |
| Printing height | 1.2mm-12.7mm |
| Print code | bar code, QR Code |
| Printing distance | 1-10mm Mechanical Adjustment (the best distance between the nozzle and printed object is 2-5mm) |
| Print serial number | 1~9 |
| Automatic print | date, time, batch number shift and serial number, etc |
| Storage | the system can store more than 1000 mass (external USB make the information transfer in a free way) |
| Message length | 2000characters for each message, no limitation on length |
| Printing speed | 70m/min |
| Ink type | Quick-dry environmental ink, water-based ink and oily ink |
| Ink color | black, white, red, blue, yellow, green, invisible |
| Ink volume | 42ml(usually can print 800,000 characters) |
| External interface | USB, DB9, DB15, Photoelectric interface, can directly insert a USB disk to upload information |
| Voltage | DC16.8 lithium battery, print continuously more than 10 hours and 20 hours standby |
| Control panel | touch-screen (can connect wireless mouse, can also edit information through the computer) |
| Power consumption | the average power consumption is lower than 5W |
| Working environment | Temperature:0 - 38 degree; Humidity: 10% - 80% |
| Printing material | board, carton, stone, pipe, cable, metal, plastic product, electronic, the fiber board, light steel keel, aluminum foil, etc. |
SAMPLE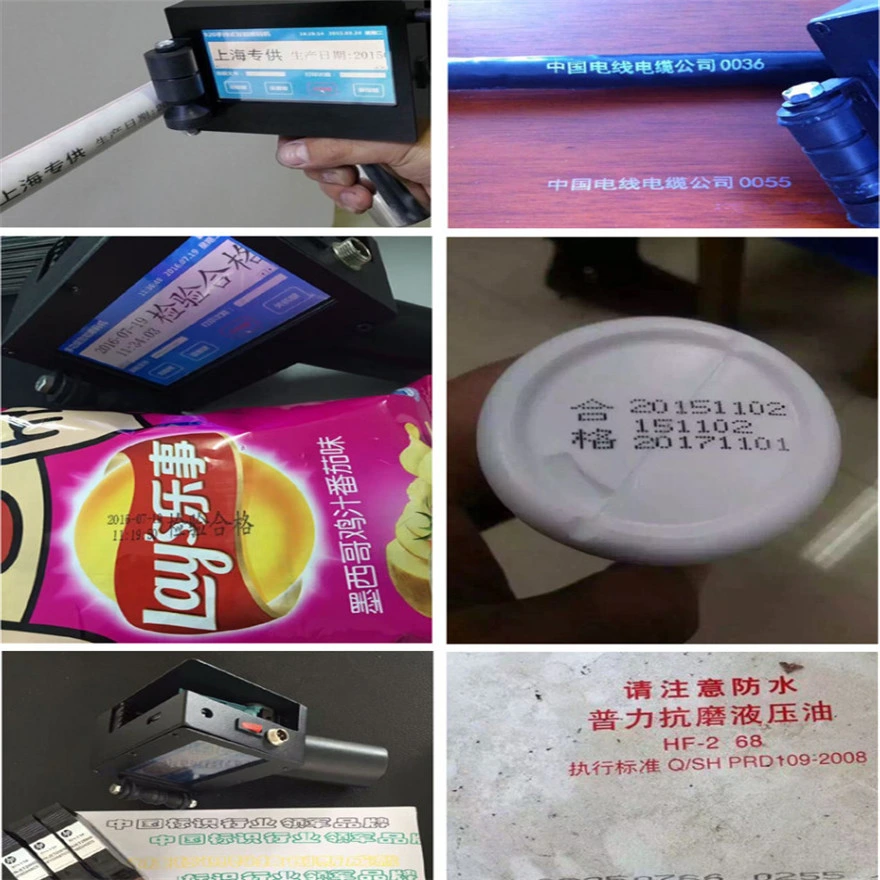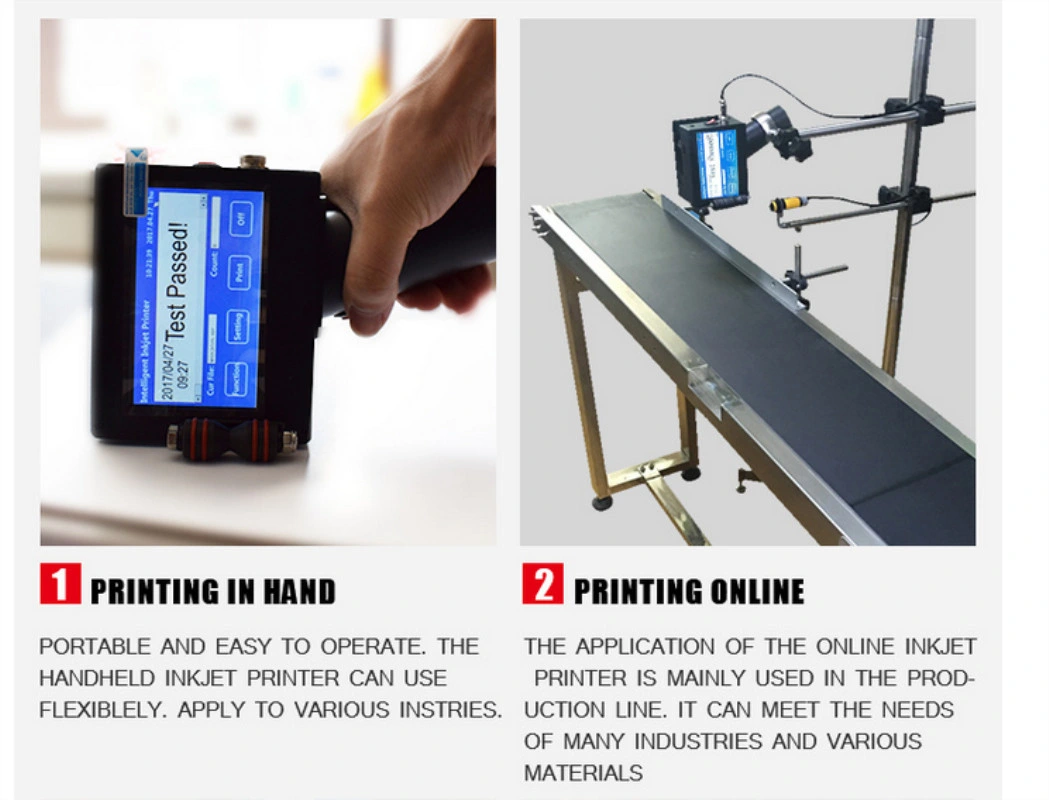 PACKING BOX :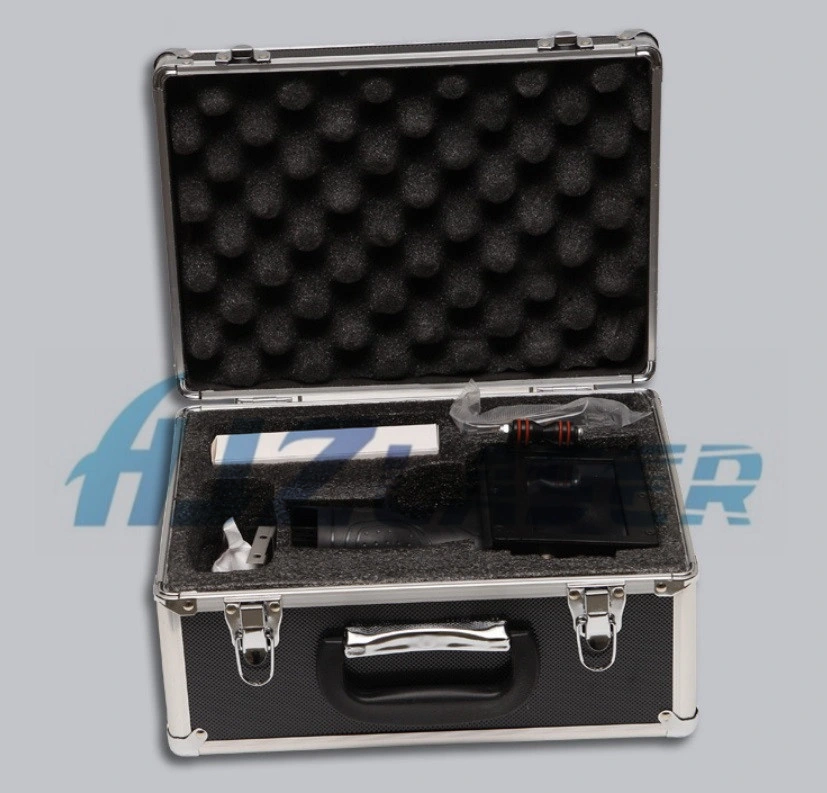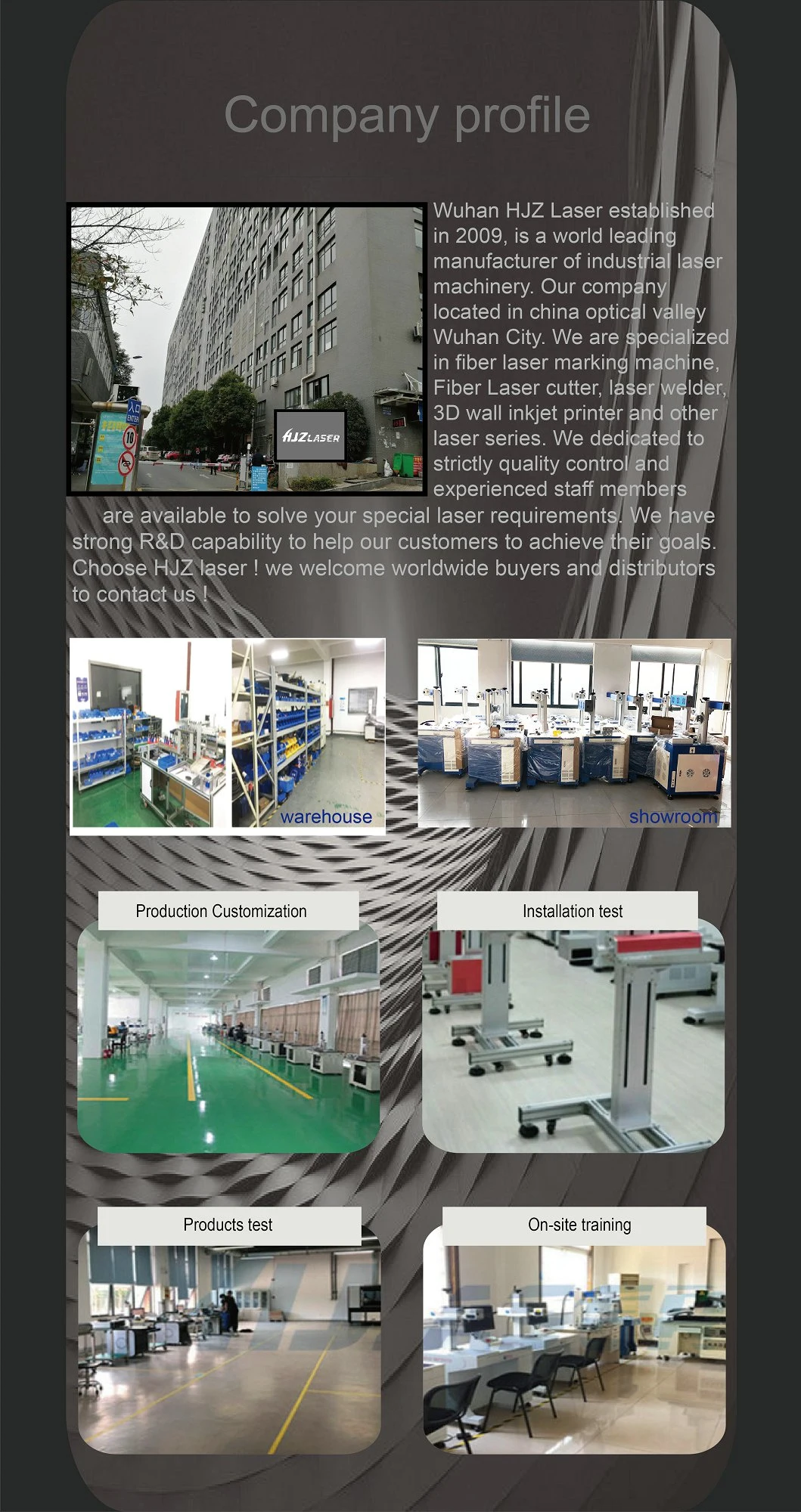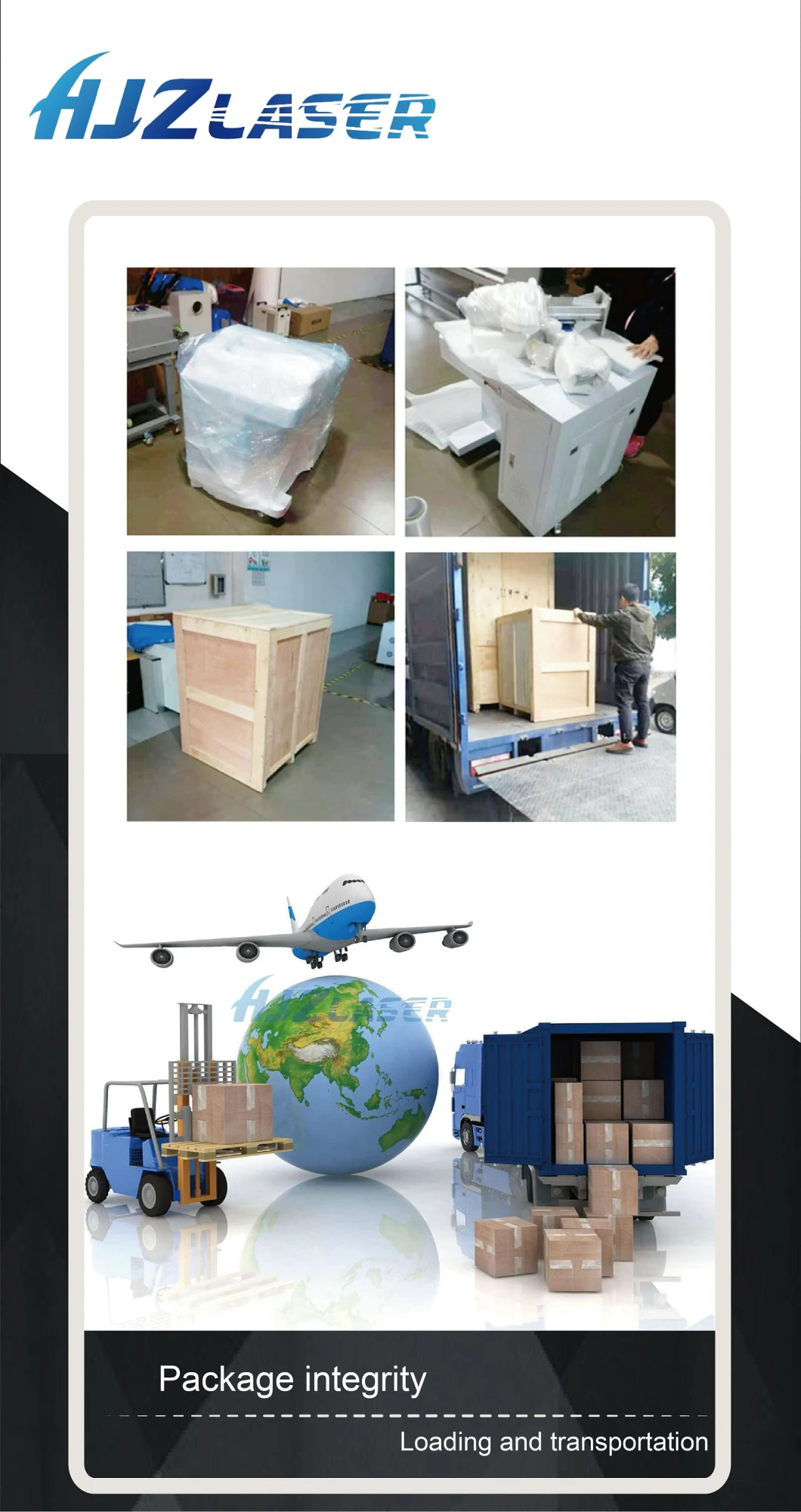 Contact Us :